Texas Library Association | April 4-5, 2018
I am very excited to announce that I will be attending the Texas Library Association's annual conference in Dallas this year! I'll be participating in a panel about LGBTQIA+ literature for youth on the 4th, and then signing books on the 5th. Complete details can be found at TxLA's web site, via the link above!
Book Launch: THE WINDOW by Amelia Brunskill | The Book Cellar, Chicago | April 6, 2018
Amelia Brunskill's debut thriller, THE WINDOW, comes out April 6. I was lucky enough to read this twisty, thought-provoking novel early, and I loved it so much I offered the following blurb:
Layered and compelling, THE WINDOW is a fast-paced mystery anchored by a bold and intriguing protagonist, and you won't want to put it down until you've uncovered every last one of its secrets.
I'll be joining Amelia in conversation at the Book Cellar in Chicago, on April 6 at 7pm, to talk about her new book (and maybe a little about MY new book too!) Come join us!
Chicago Comic and Entertainment Expo | April 7, 2018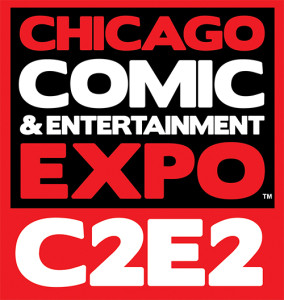 I was lucky enough to attend C2E2 last year, and had a blast; so when they asked if I'd come back, it was a no-brainer. On April 7, I'll be joining my friend Laurie Devore to talk Bad Romance and Hopeless Romantics at 11:00am in room S405b! We're also signing books immediately after, at autograph table #35/36, so if you're attending the con, please stop by!
Los Angeles Times Festival of Books | April 21, 2018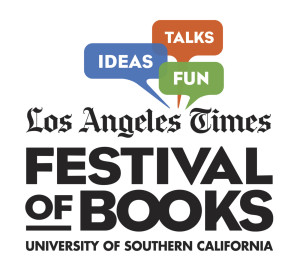 When I lived in LA, I attended the LA Times Festival of Books every spring, so I am ecstatic to be participating as a panelist this year! Gretchen McNeil, Shea Ernshaw, Maureen Johnson, and I will be talking Young Adult Thrillers: Buried Secrets on the 21st! The festival takes place on the USC campus, so please check out their web site for full details on how to get there and where to park. Admission is free!
White Rabbit launch & signing | Anderson's Bookshop, Naperville, IL | April 24, 2018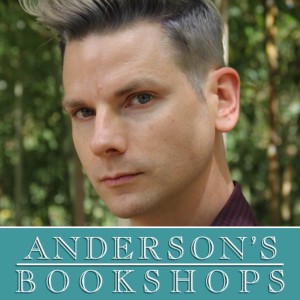 My friends at Anderson's Bookshop in Naperville, IL, will be hosting me for the launch of WHITE RABBIT on April 24! (Coincidentally, the same day it goes on sale!) My first-ever public appearance as an author was at Anderson's, so it means a lot to me to be back for this event. Come listen to me talk about writing in general, writing this book in particular, and lots more. I will even sign your brand new copy for you! It's free, open to the public, and starts at 7pm!
Caleb Roehrig in conversation with Eric Smith | Nicola's Books, Ann Arbor, MI | April 29, 2018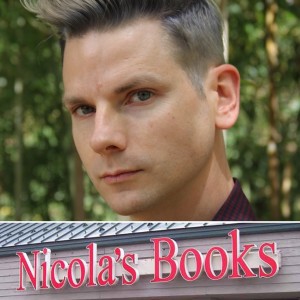 I grew up in Ann Arbor, and set my debut novel there, and it felt only fitting to do an event in my hometown for WHITE RABBIT as well. Author, agent, blogger, and all-around literary powerhouse Eric Smith will be joining me at Nicola's Books on April 29 to talk books and beyond! (And I will be signing books after all the talking!) Details to come, so check back!