Death Prefers Blondes launch! — note: the event has been rescheduled due to weather! New date below!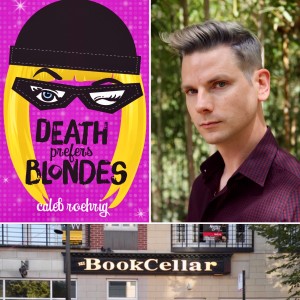 My new novel, DEATH PREFERS BLONDES, will have its official launch event on January 31 February 15, 2019, at The Book Cellar in Lincoln Square, Chicago! I will be joined by Amelia Brunskill—author of one of my favorite 2018 thrillers, THE WINDOW (Delacorte)—to talk drag queens, art heists, and more. Be there by 7:00pm for swag, signed copies, and a little Q&A…
The Book Cellar
4736-38 N Lincoln Ave
Chicago, IL 60625
Death Prefers Blondes launch: The Sequel!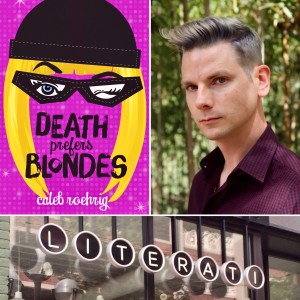 On Thursday, February 7, 2019, I will be heading to Ann Arbor, Michigan, where I'll be answering questions and signing copies of Death Prefers Blondes at Literati Bookstore! If you'll be in the area, please swing by. They've got a great café, too, so we will all be caffeinated together! The event begins at 7:00pm.
Literati Bookstore
124 E. Washington St.
Ann Arbor, MI 48104
Death Prefers Blondes Tour!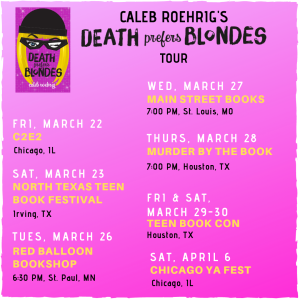 This spring, I will be going on an amazing, multi-city tour for Death Prefers Blondes, which will include appearances at C2E2, the North Texas Teen Book Festival, Teen Book Con, and Chicago YA Fest, in addition to stops at Red Balloon Bookshop in St. Paul, Main Street Books in St. Charles, MO, and Murder by the Book in Houston. All three of those bookstores are ones I've been to in the past and loved, and I'm so excited to see some familiar faces on this circuit! I might have to come up with something fun to wear??